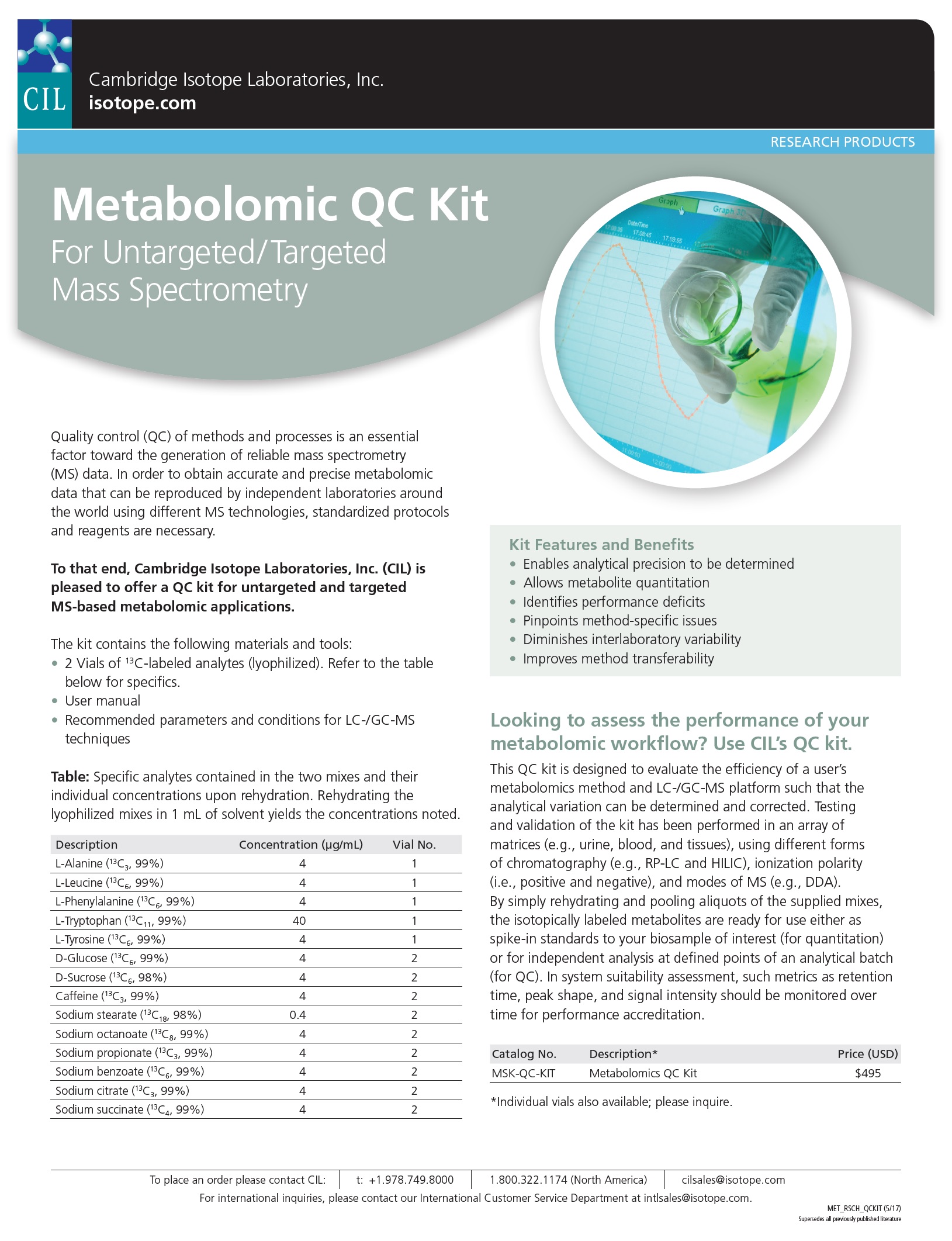 New Metabolomics QC Kit
Quality control (QC) of methods and processes is an essential
factor toward the generation of reliable mass spectrometry
(MS) data. In order to obtain accurate and precise metabolomic
data that can be reproduced by independent laboratories around
the world using different MS technologies, standardized protocols
and reagents are necessary.
---

CK Isotopes Ltd is proud to be the official
distributor for Cambridge Isotope Laboratories (CIL),  in the UK and Ireland.  CIL are the world's leading producer of stable isotopes and stable isotope-labeled compounds. With over 400 employees and laboratories in four countries, CIL specialises in the process of labeling biochemical and organic compounds with highly enriched, stable (nonradioactive) isotopes of carbon, hydrogen, nitrogen and oxygen. Our chemists substitute common atoms (e.g., 1H, 12C, 14N, 16O) with rare, highly valued isotopes (e.g., 2H, 13C, 15N, 18O) so that the final product can be readily measured or traced using mass spectrometry (mass spec) or nuclear magnetic resonance (NMR). CIL's products are utilised in laboratories, medical, government and academic research centers and health care facilities worldwide. We are proud that CIL products have contributed to medical advancements in cancer research, new-drug development, environmental analysis, genomics and proteomics, and medical diagnostic research. In the past decade as the fields of proteomics and metabolomics have developed as leading techniques for determining biomarkers for disease presence, progression and the monitoring of therapeutic response, CIL has worked closely with industry leaders and researchers to provide the stable isotope-labeled tools needed for improved quantitation of complex systems.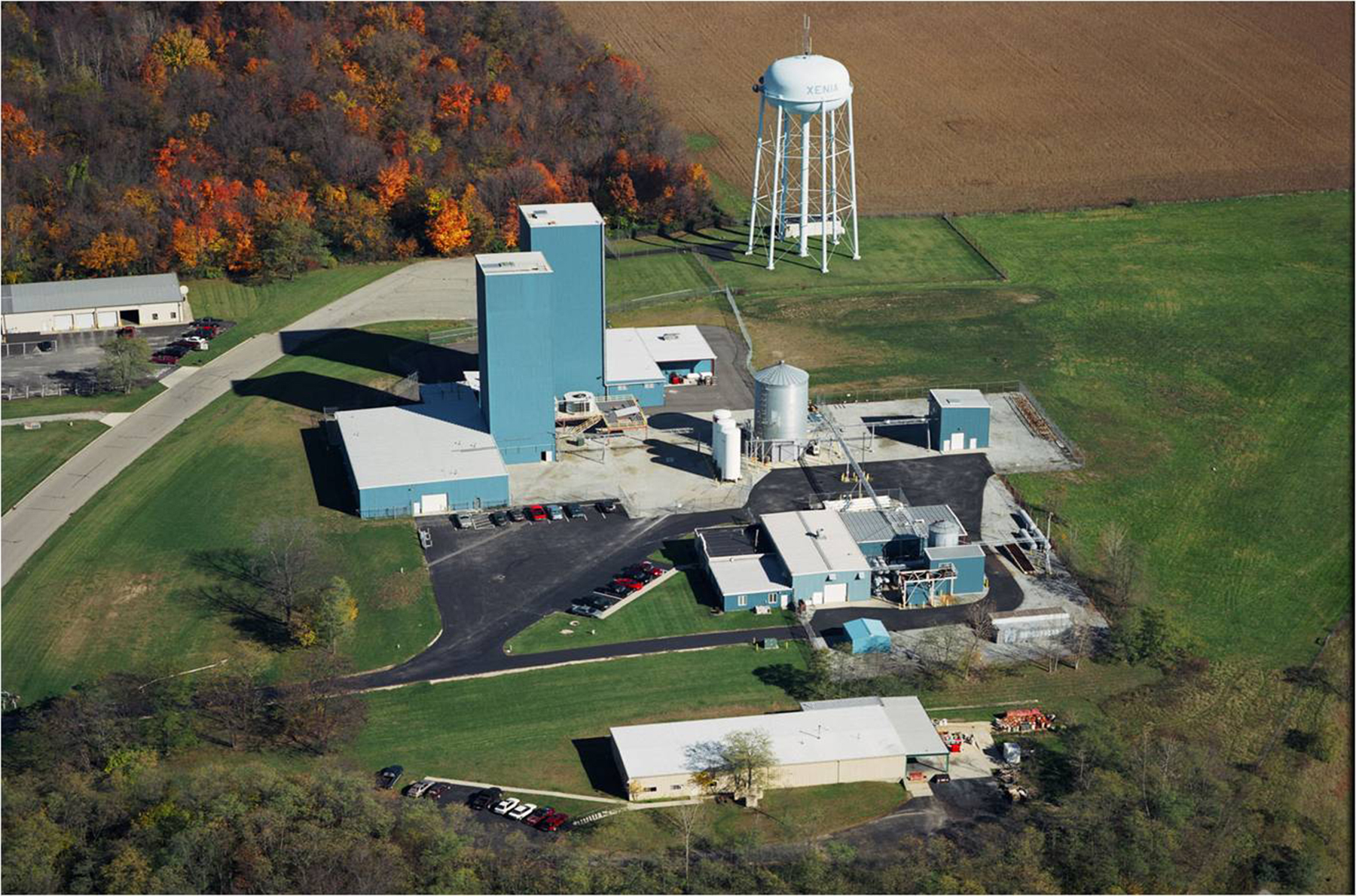 CIL's state-of-the-art production facilities are located at the company's headquarters in Tewksbury, Massachusetts, and the company's primary production laboratories are located in Andover, Massachusetts. Our isotope-separation facility located in Xenia, Ohio, houses the world's largest 13C and 18O isotope-separation facilities and the world's only commercial D2O enrichment columns.
Please use our online catalogue to search for any products of interest and browse through our area specific pages for additional information and resources. If you have any questions or would just like a chat about what you are looking to do with stable isotopes then please don't hesitate to contact us.
Our Standard Terms & Conditions of Sale can be found here.
---
Welcome to CK Isotopes
Product Search
---
Got a Question?
For information please start your enquiry below:
---